Computing
Subject Leader: Gary London
Subject Coordinator: Laura Garrity (Support At FS)
Link Governor: Matthew Coupe
Preparing children for the future
Technology is changing the lives of everyone globally. Through teaching computing education across our school, we inspire & equip the next generation to participate in the rapidly changing world, where work and leisure activities are increasingly transformed by technology. Computing skills and computational thinking are a major factor in enabling children to become resilient, creative and critical digital citizens, understanding their role and responsibilities in the digital landscape.
By the time pupils leave primary school we aim to develop pupils who:
Are responsible, confident and creative users of technology, who apply computational thinking beyond the Computing curriculum.
Become digitally literate and are active participants in a digital world.
Know how to stay safe whilst using technology and on the internet, minimising risk to themselves and others.
Understand and follow agreed E-Safety rules, and know who to contact if they have concerns, including the use of report buttons.
Have repeated practical experience writing computer programs in order to solve problems, including logic & algorithms.
Ask and answer questions through collection, analysing, evaluating and presenting data and information.
Understand how digital networks work & the services they provide.
Use search options effectively; understanding the need to evaluate the relevance of content.
Our Computing curriculum:
At Beaver Road, we now follow Switched On Computing which is a multi-award winning computing curriculum that offers creative projects for our children to undertake using the latest software. The projects are designed to help children develop and master essential skills in programming, computational thinking, creativity, networking, productivity, online safety and communication. Each project is cross-curricular, supporting our broad and balanced curriculum at Beaver Road, and builds upon children's prior knowledge and skills taught throughout their journey through school. This equips our children with the necessary skills and foundations to confidently, capably use technology efficiently and safely for the rest of their lives.
Safer Internet Day 2022 #AllFunAndGames
We are celebrating Safer Internet Day, recapping and exploring how to be safe online by understanding how we should behave online with others whilst enjoying our online lives.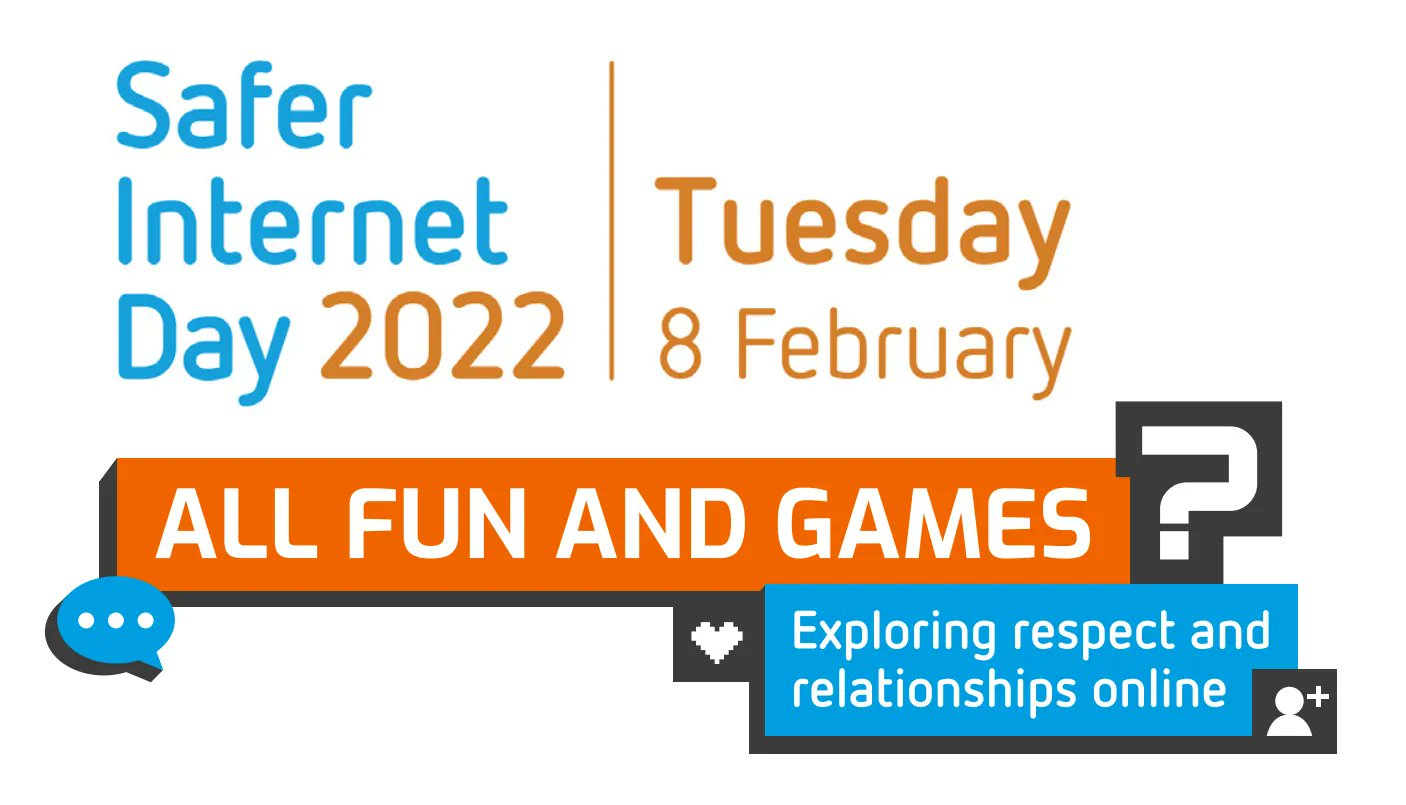 Safer Internet Day is a great opportunity to focus on online safety with your child. Please see below some activities which may support you to help your child to stay safe online.
For the latest information and guidance on how to keep your child safe online please visit our E-Safety page under Parent Information.
In addition to our Webpage, you can visit National Onlin Safety and sign up for a free account. They have a lot of useful guides, tips and courses to help you keep your child safe online. You could also download the app. For more information please watch our video guide titled NATIONAL ONLINE SAFETY below.
Please forward any queries to Gary London (Leader of Computing - Head of Year 4)
Files to Download