Parent Teacher Association (PTA)
Led By: Nia Horan and Aimee Fox
Supported By: Melissa Ulett (Family Engagement Officer)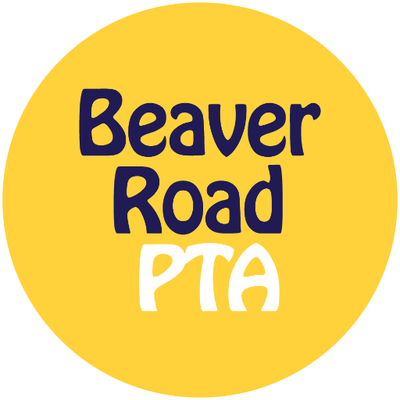 What is the PTA?
The Parent Teacher Association is a charity (No. 700509) separate to the school. We have three elected members (Chair, Treasurer and Secretary) at any one time and volunteer parents. Its purpose is to fundraise for extra school equipment that benefits every child. Our current Chair is Tilly Barfield-Jones
How do we raise money?
In all manner of fun ways! School discos and movie nights, Christmas Fairs and Summer Fun Days, afterschool Easter Egg Hunts, Eid food celebrations, quiz nights and second hand uniform sales… the list goes on. We attempt to find ways to bring the community of families together, to have fun and raise money.
What are we raising money for?
At present, all efforts are focused on renovating the playgrounds and providing new equipment to help learning. The PTA has agreed that it will kick start the projects by buying play structures and climbing frames that can be added to over time. This year, we have also supported workshops for Black History Months and new school reading books.
Can I volunteer to help?
It's a huge yes please! All our events rely on volunteers so giving up an hour to help run a stall at an event is a big help.
At the start of term look out for a request for class reps. These are people who help us get a message to classes or year groups. It's light touch for busy people.
You could also become a committee member to help organise fundraisers – don't worry there's no need to be elected and we provide all the help and support you need if you've never done anything like this before.
How do I buy tickets and volunteer?
When we can run events, we use PTASocial to sell tickets and manage volunteering for events. You can set up your account before the term starts at https://app.ptasocial.com/communities/2472
Can I donate in other ways?
YES! And you can do it when you get your school uniform, lunch boxes and other school essentials ready…
Stamptastic, which produces personalised stamps for naming clothing, gives us 20% every time they sell a stamp and ink pad to a friend of Beaver Road. Just put M206SX in the discount code box when you check out. You'll receive 15% off your next order as a thank you. They stock all sorts of other craft and gifts so it's well worth it (handy for birthdays and Christmas). Head to stamptastic.co.uk Last September this helped us raise over £600. We used this to buy new books for the school library.
If you buy a lot online then it's worth doing it via thegivingmachine.co.uk. It's a way to make a donation to a charity when you buy from a company that's registered with the scheme. You need to set up an account and nominate a 'cause' to benefit – in this case Beaver Road Primary School. Then simply search for the company you want to buy from on the Giving Machine website and click through to shop as normal. The Giving Machine gives a percentage of your spend to your preferred charity/ies. You'll find all your favourites including John Lewis, Argos, Tesco, M&S, Boots, B&Q to name a few.
Amazon Smile is another way to make a donation. Head to smile.amazon.co.uk and nominate Beaver Road PTA as your charity. Then whenever you buy something we'll benefit with a percentage of the sale. You must use smile.amazon.co.uk for us to receive a donation.
How do we get in touch?
beaverrdfundraisers@outlook.com / Facebook: Beaver Road Primary School PTA / Twitter: @BeaverRoad_PTA
*Can your company help with matched funding? The companies below will match amounts raised by their employees for charities. Can you help us raise even more by applying to your company to match the funds we make at events? Please get in touch if you can help! This year two parents helped us add and extra £1600 to our funds. It really makes a huge difference and is so easy to do.
Alliance & Leicester

AMEC PLC UGC LTD

ARJO WIGGINS

Arla Foods

Asda

Astra Zeneca

B&Q

BAA

Bank of America

Bank of England

Bank of Scotland

Bank of Tokyo-Mitsubishi

Bankers Trust

Barclaycard

Barclays Bank

Barclays Capital

Barclays Group

Barclays Wealth

Barney

BAYER PLC

BG Group

Bibby Line

BNFL

BOOKER PLC

Boots

Boston Consulting Group

BP

Bradford & Bingley

Bristol-Myers Squibb

British Gas

BT

Cable & Wireless

Camelot

Capgemini

Capital International Research

Carlsberg Tetley

Celanese Canada Inc

Centrica

Chase Manhattan Foundation

Citibank

Citigroup

CLIFFORD CHANCE

Co-Operative Bank

Cornhill Insurance PLC

Credit Suisse First Boston

Debenhams

De La Rue

Deloitte Consulting

Deutsche Bank

Diageo PLC

Dixons

Dresdner Kleinwort

Eli Lilu

EMI

Energis

ENTERPRISE OIL PLC

Ericsson Telecom

Ernst & Young

Exxon Mobil

Fidelity Investments

First Bus

Ford Motor Company

Gap

GENERAL ELECTRIC CO PLC

GlaxoSmithKline Plc

Goldman Sachs

Guardian Royal Exchange

HBOS (Halifax - Bank of Scotland)

Halifax

HSBC

IBM

IDEO

Industrial Bank of Japan

Invensys

J Sainsbury

Johnson & Johnson

JP Morgan

Kellogs

Kingfisher

KPMG

Legal and General

LEVI STRAUSS (UK) LTD

Littlewoods

Lloyds TSB

Marks & Spencer

Marsh & McLennan

McKinsey & Co

Merrill Lynch

Microsoft

Midlands Electricity

Mitsubishi Chemical

Mitsubishi Reasearch Institute

Morgan Stanley

Murcury Asset Management

National Grid

National Power

Natwest Group

NCR Corporation

NFC

Northern Electric

Northern Rock

Norwich Union

N Power

O2

Pearson

Peugeot Motor Company plc

Philip Morris Companies

Philips

PPG Industries Foundation

Price Waterhouse Coopers

Procter & Gamble

Procter & Gamble (USA)

RBS Group Churchill

RBS Group Direct Line

RBS Group Natwest

RBS Group The One Account

RBS Group Ulster Bank

Reuters

REUTERS HOLDINGS PLC

Robert Fleming & Co

Rolls Royce

Royal & Sun Alliance

Royal Bank of Scotland Group

Royal London Mutual Insurance

Santander

Schroder Salomon Smith

Schroders

Seaboard

SEAGRAM DISTILLERS PLC

Shell

Siemans Medical

Sigma Securities

Sky

Smithkline Beecham

Southern Electric

Stagecoach Holdings

Sun Life of Canada

Swiss Bank Corporation

Tesco

Thames Water

ULSTER BANK

Unilever

United Airlines

United Utilities

Vodafone

Warner Music International

Wasserstein

Whitbred

W H Smith

Woolwich plc

Yorkshire Bank

Yorkshire Water